---
Minor Legend
Posts: 1355
Joined: Tue Jan 30, 2007 10:09 pm
MMOC Member: No
Sad news, my mate and I even have a hotel booked!

Alan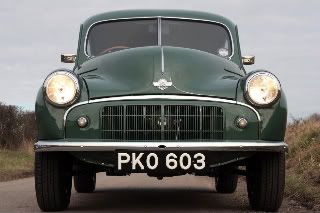 ---
Agreed hotel and flights....
---
I believe they have stated that your tickets will still be valid for when it is finally allowed to take place, however I don't know about flights, hopefully you can get a refund on both them and any hotels booked.
Ironically I have never been before and was going to go and take a look this year myself
............
Bl***y viruses!
Best wishes,
Mike.
1954 Series 2 on axle stands needing more welding......
---
Bl**dy viruses maybe, however I've been reading that the source of this particular one, appears to have started in meat markets in China, where there is an illegal trade in wild animals. If this is true, maybe it's payback time. The tragedy is, that the more civilised people in society are being affected.
---
---
Who is online
Users browsing this forum: No registered users and 8 guests