Hi all,
I decided a while back I needed a reliable 948 for a daily runabout. This one came up on eBay and it looked reasonably solid, just needing recommisionning and a cosmetic touch up.
On closer inspection once home, the car was much better than expected so I set about doing some of the mechanics.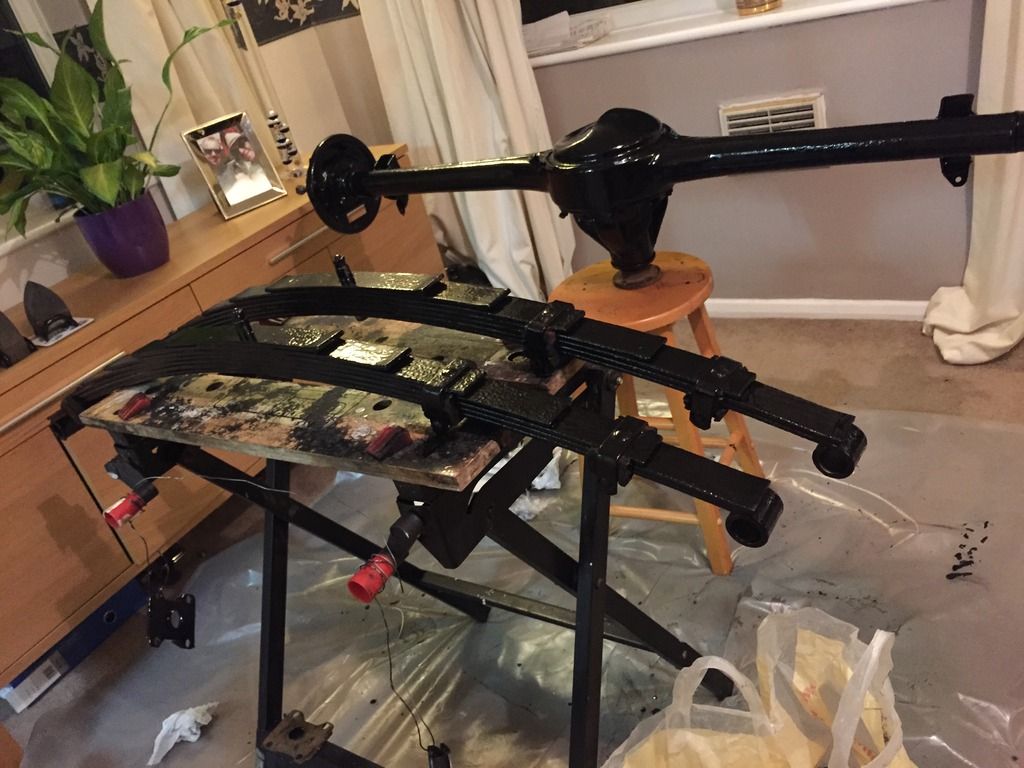 The car turns out to have been manufactured at the end of 1957 and registered in early 1958 going by the chassis number and the date stamp on the leaf springs...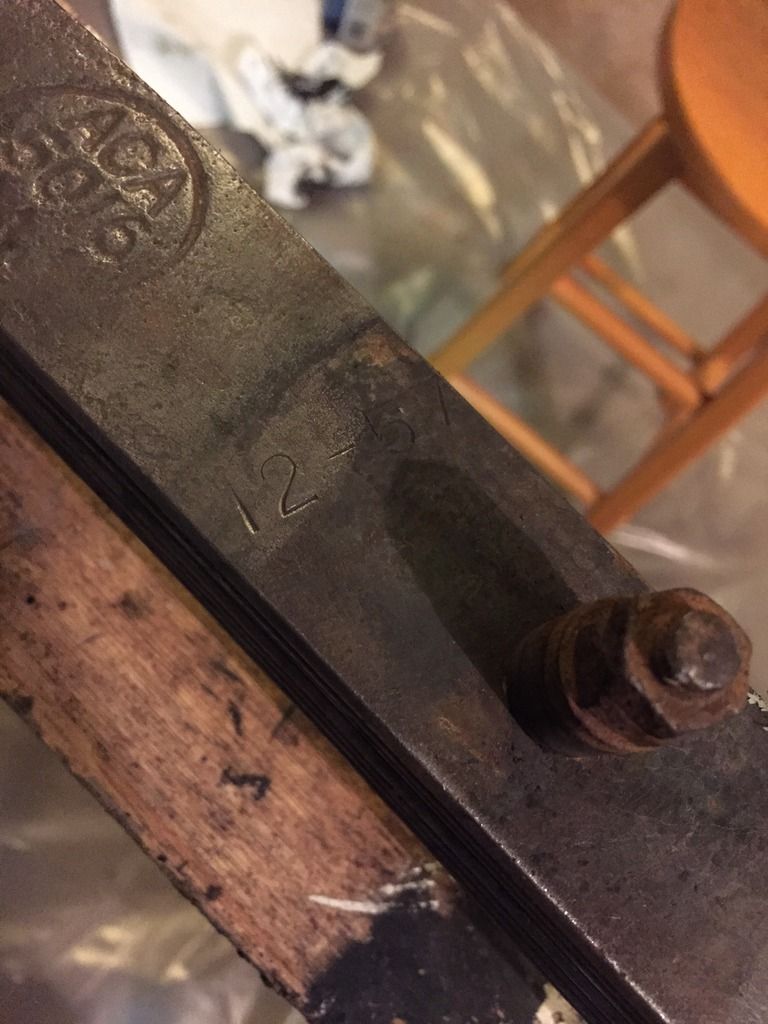 As I begun taking things apart it was becoming clearer just how solid and untouched the car was. I begun to feel a bit sorry for it being thrown into every day use so i thought I would treat it to a coat of paint underneath. but as I uncovered more I realised that the car was in very good condition. You can see by the inner wings that they are unwelded.
So it was with a slightly heavy heart that I decided to do it properly rather than return her to the road unprotected. The paint on the shell had micro blistered where it had been stored under a cover so there was nothing for it.... a complete strip down (there goes my poor van again)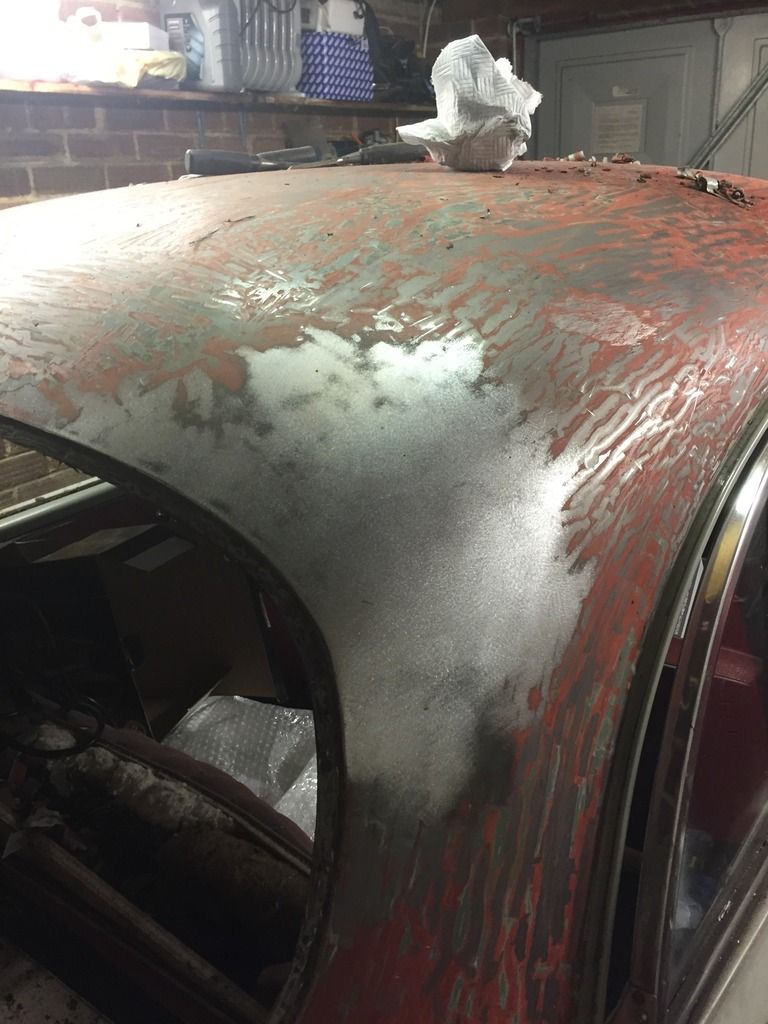 One of the rear wings needed a redundant hole closing up.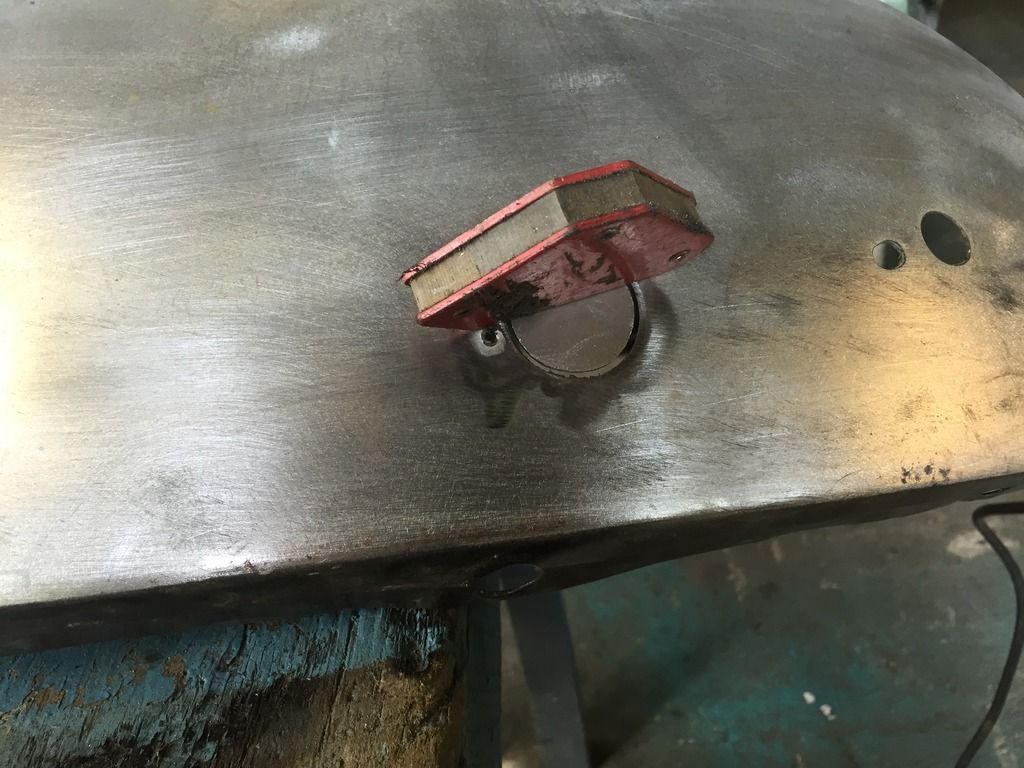 The shell ready for a coat of acid etch.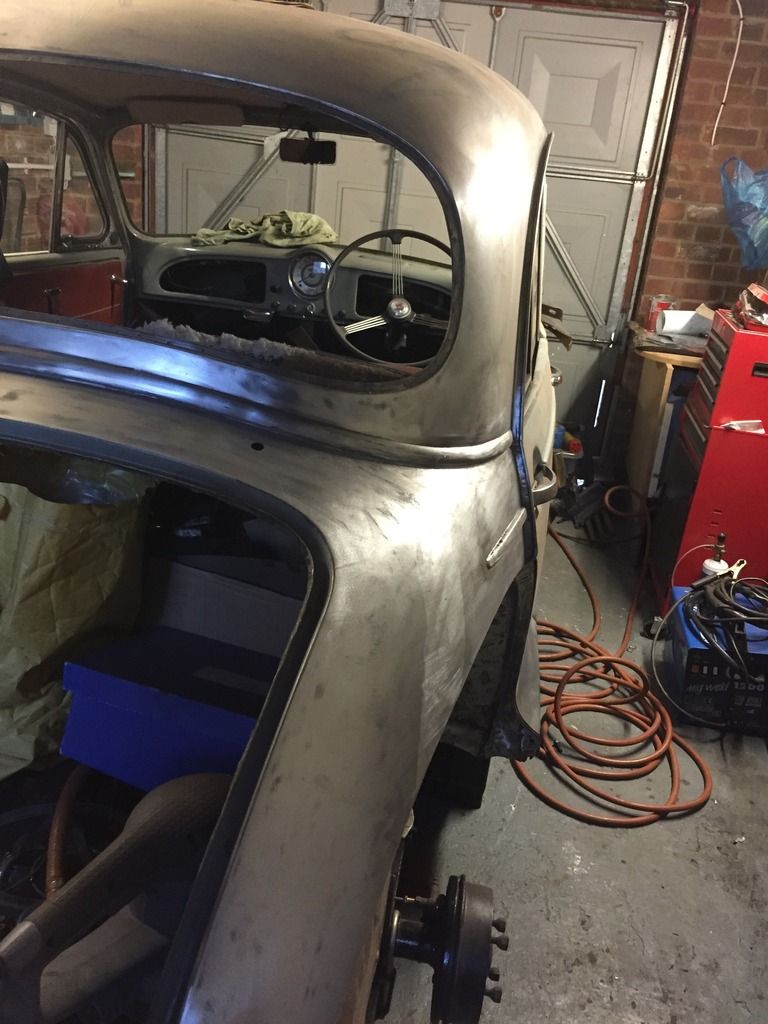 First coat of Acid etch
Wheels went off to be shot blasted.
Then were treated to some primer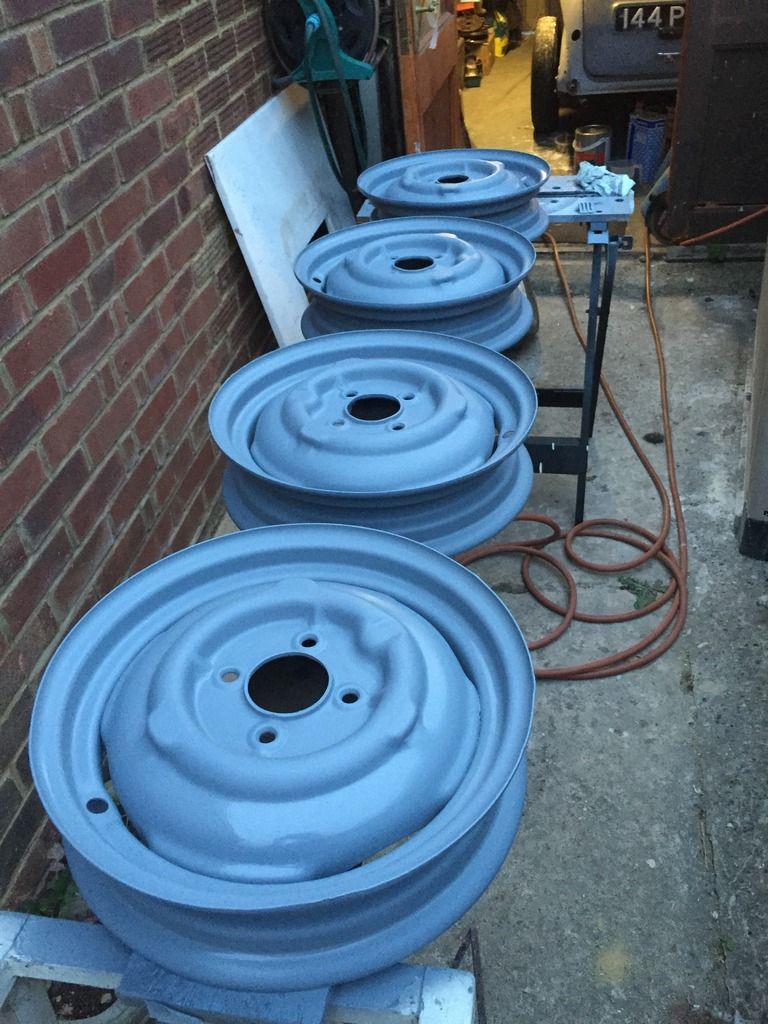 Then for Gloss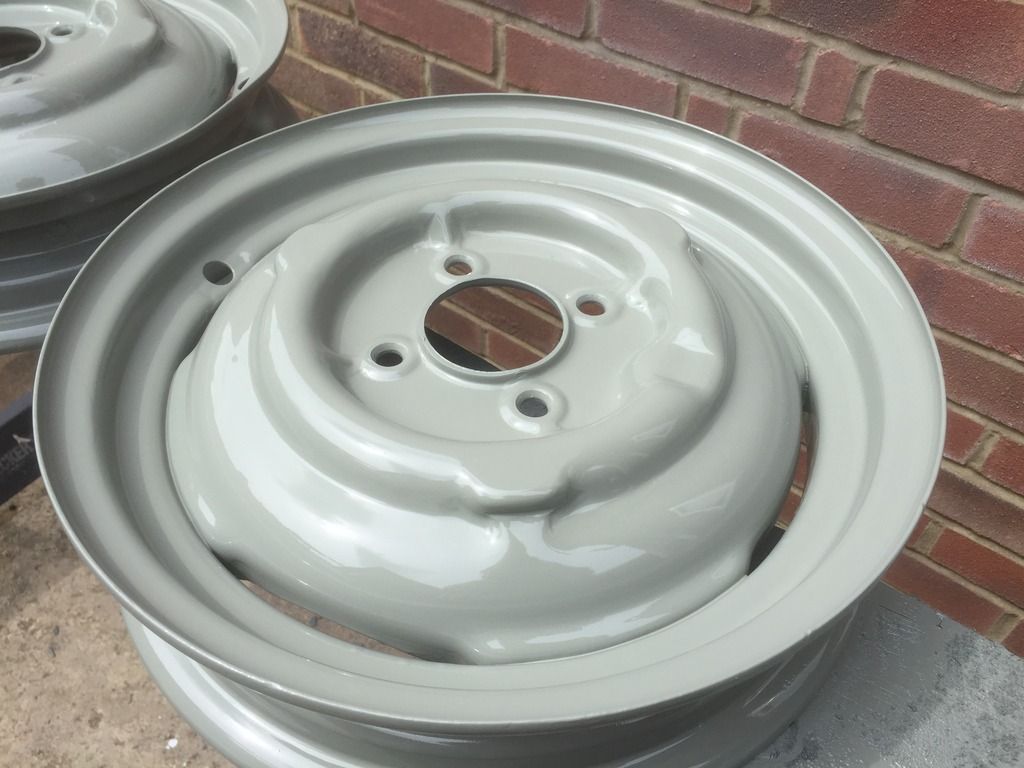 So attention then to the panels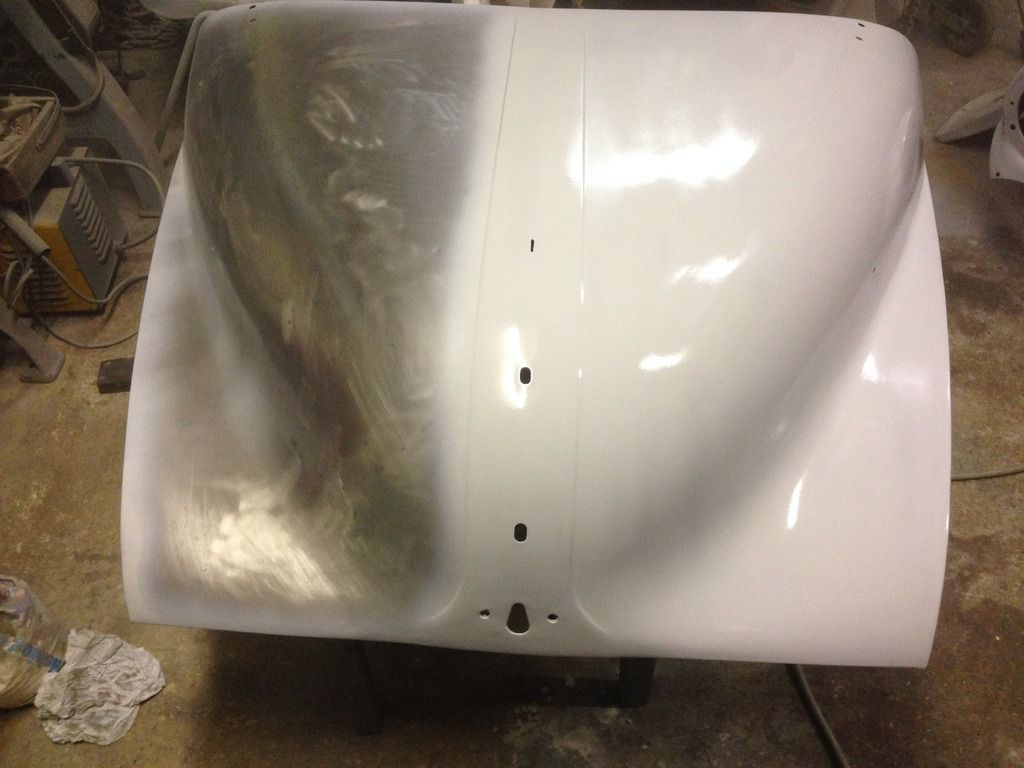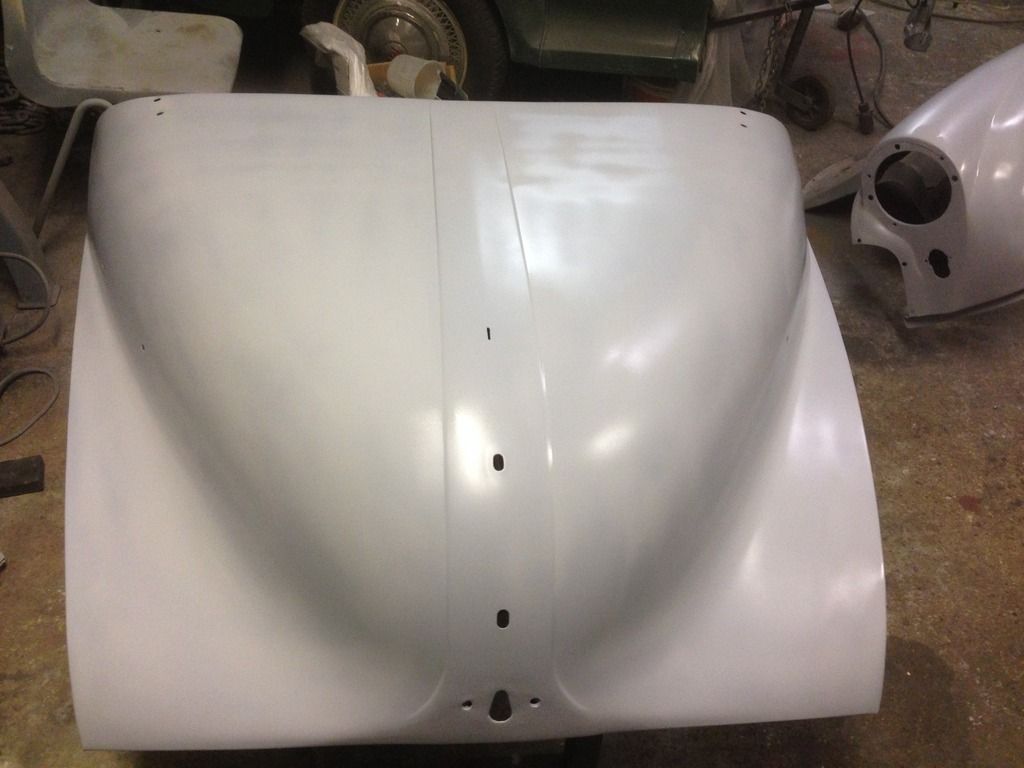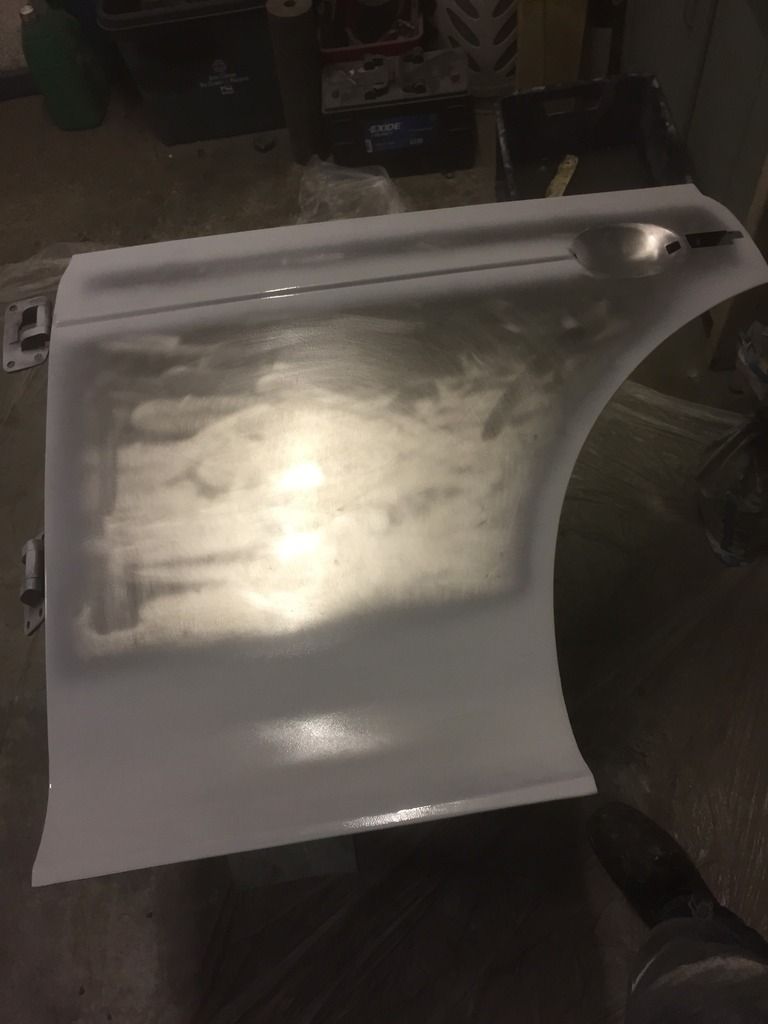 Currently most of the panels sit in primer awaiting gloss.... these are hardening up in the garage under the shadow of another unfinished project!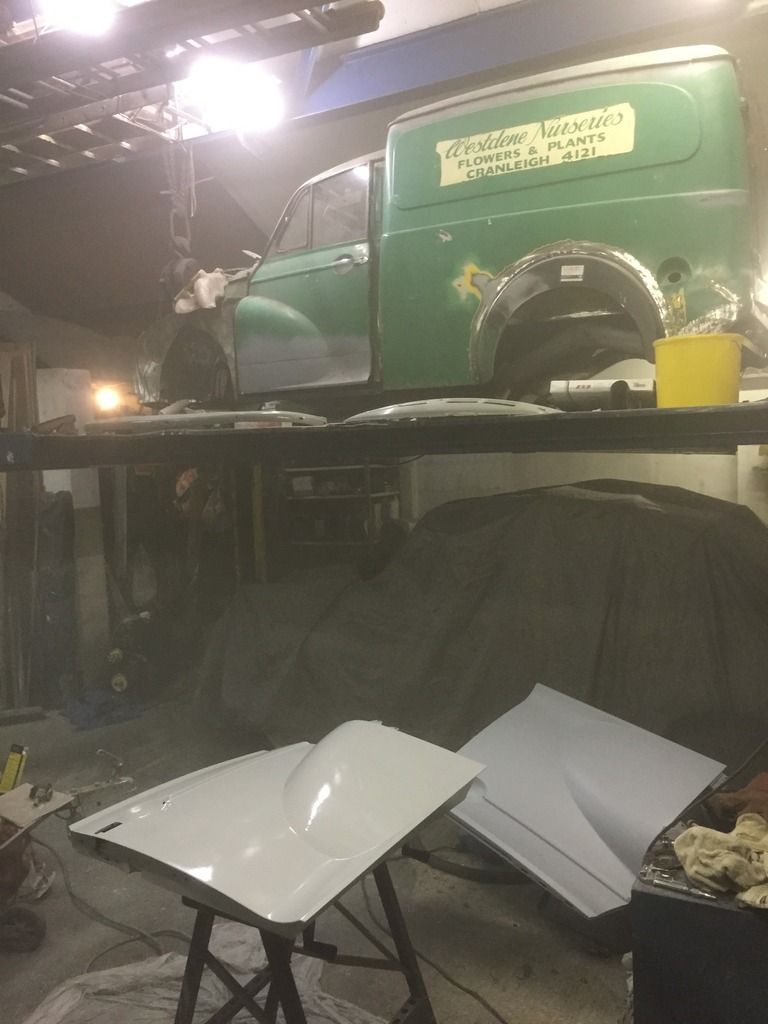 A few have made it into gloss....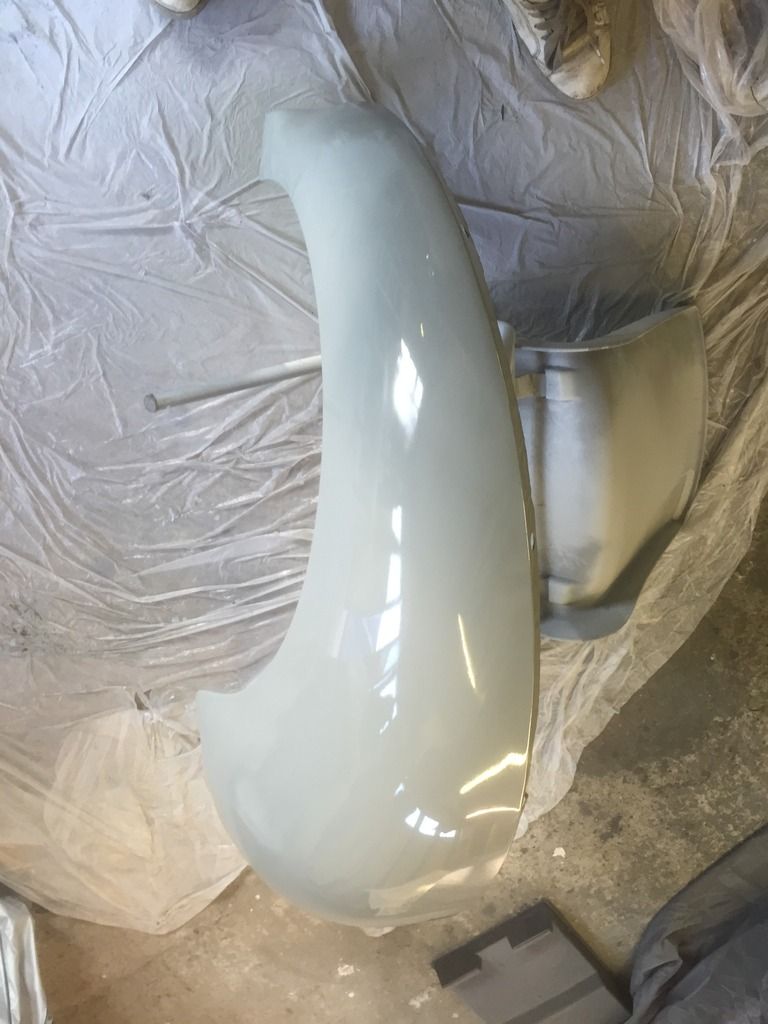 So the plan is over the coming few weeks to get the last of the panels sorted then resume work on the shell..... simple