Moderator: Moderators
Minor Fan
Posts: 160
Joined: Wed Aug 10, 2011 3:52 pm
MMOC Member: No
Does anybody know where I can get the rubber sealing ring for the series mm oil filter.
Regards
BrianR
---
Minor Legend
Posts: 1244
Joined: Tue Jan 30, 2007 10:09 pm
MMOC Member: No
Usually come with the filter, might be worth getting another filter for the sealing ring. In the past I have left the old one in, I have never had a leak from there.

Alan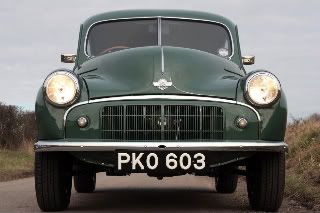 ---
Minor Maniac
Posts: 6077
Joined: Thu Jul 19, 2012 12:05 pm
MMOC Member: Yes
---
The bolts in that kit will be no good, though.

I've got a filter head on order for £10.80 to try.
Cardiff, UK
---
Fits alright. Just need to sort out a short filter. Probably a 1275 Midget one will do.
Cardiff, UK
---
One thing I've learned is to resist the temptation to spin the outer casing up tight against the seal, rather than using the bolt (which can fit quite tightly to the case). Spinning the case applies a shearing force to the big seal, and can easily tear or distort it. Result: a leak.
Incidentally I've found a safety pin the best tool for removing the old seal.
---
---
Who is online
Users browsing this forum: No registered users and 1 guest